Social Media Marketing Services
Social Media Marketing Services
MARSDEN infotech focuses on contemporary, high-performing marketing strategies for businesses. We determine the present value of an organization and work tirelessly to increase it. We utilize embroidered designs and innovative practices to produce maximum impact on captivating consumers.
Having a very high quality content maintenance team that are adept at managing social media platforms such as Facebook, Instagram, Twitter, Google, LinkedIn, and Pinterest we can deliver a high ROI through social media marketing and advertising.
Our graphic designers will assist you to convey your services to viewers in an engaging and professional way.
Social Media Marketing For Business
Social media is an effective method to access your target audience as well as promote your brand. According to a recent survey, 80% of adult social media users are recurrently logged onto sites such as Facebook, Twitter, Instagram, and LinkedIn. Promoting your merchandise through social media marketing campaigns, when utilised correctly, will reveal your brand's popularity on the newsfeeds of your target market.A professional social media marketing agency strives to help you popularize your brand and raise your visibility.
Our Social Media Marketing Services
Why choose us for your next project?
.
Our team of content creation professionals includes social media specialists motivated to develop successful campaigns and supply success-direct outcomes. As clients are focused primarily on obtaining leads first instead of likes, our social media marketing crew members concentrate on building brand recognition, fostering engagement, and increasing the conversion sum per customer.
Swiftness
Receive lead-oriented, industry-specific social media marketing services that work quickly.
Steadiness
We keep updating our strategies to maintain steadiness in our performance.
Management
Not only are we an accredited social media marketer, but we also help our clients campaign for credit report improvements and manage existing social media marketing platforms.
Results-Driven
All our activities are oriented toward achieving our primary goal, which is to drive more income-based activity.
Frequently Asked Questions
What is the difference between a social media manager and a social media consultant?
The primary difference between a social media manager and a social media consultant is the scope of their responsibilities. A social media manager is responsible for the day-to-day management of an organization's social media accounts, including content creation, community engagement, and reporting. A social media consultant, on the other hand, provides strategic guidance and advice to organizations with regards to their social media presence.
What is the best social media strategy?
There is no one-size-fits-all answer to this question, as the best social media strategy will vary depending on the specific goals and objectives of the organisation in question. However, some general tips that may be useful include creating a social media policy to guide employee behavior, being active and engaging with users on a regular basis, and monitoring feedback closely in order to identify any negative sentiment or potential issues.
What's the process of reporting?
In order to effectively communicate research findings, we follow a process for reporting. This process includes: 1) acquiring data 2) analyzing data 3) interpreting data 4) communicating findings. Each of these steps is important in order to ensure that the research findings are accurately represented and communicated to the intended audience.
How often are the Social media reports shared?
Reviews of your campaigns are displayed in your reports each month, which you can personalize according to your specific needs and goals. We are always focused on results and your service is dependable and confidential.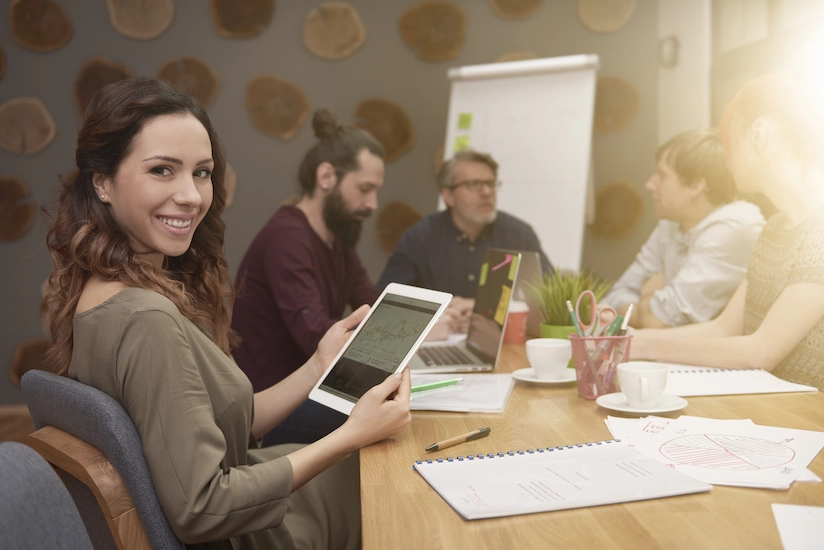 Take your digital presence to a whole new level.